Professional. Life-enhancing. A work-in-progress. That's Shark Navigator Lift-Away's reception upon release. It surely has blasted off some purchase drama when it came into the scene, thanks to its brand stamp, solid accessories, and features.
But surely too, the product has much to improve in terms of replacement value, roller brush durability, and many more.
This article, in no way, intends to simply just problematize the product for the sake of it. Rather, it aims to shed light on possible ways users can improve handling of the product.
According to research, vacuums are expected to perform better when handled and optimized the best way.
Luckily, we'll be going through all the details – extensive product review, vacuum fixing methods, etc. – in this article with the hopes of a superior-working Shark NV356E Lift-Away vacuum.
Let us not waste some time and let's get to it!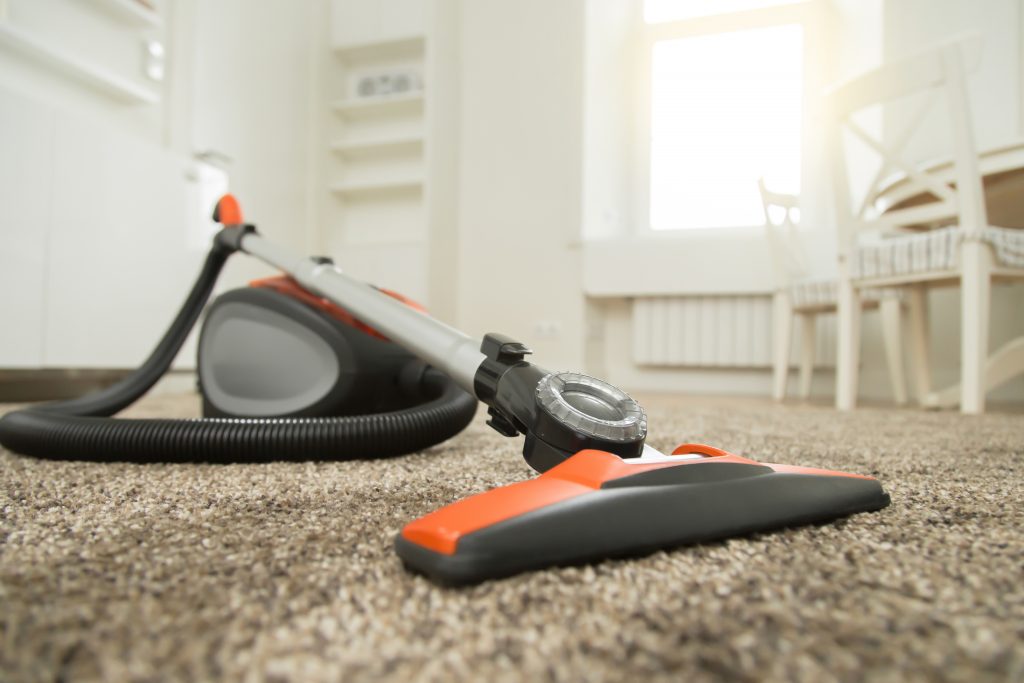 What Should I Know About the Shark Navigator Lift-Away?
The first thing you'll have to acknowledge of the Shark NV356E S2 Navigator Lift-Away is the fact that it's an upright lift-away vacuum.

This changes a lot from the existing expectations of a vacuum. Understanding your vacuum tool is key to not only properly handling it, but also optimizing it to its fullest capacity.
What makes it unique from other Shark vacuums so to speak, is its detachable pod. What difference does it make then?
Well, the detachable pod allows you to customize your cleaning actions; it makes for a portable cleaning capacity.
On top of all its dynamic additions, the swivel steering proves to be its greatest achievement to date.
But let us not go over your heads.
Here's a review to help you understand the product more:
A professional lift-away navigator vacuum, this leading product by the Shark navigator vacuum NV series ranks high as a trustworthy cleaning tool.
Both users and experts agree that the Shark NV356E S2 Navigator Lift-Away is a powerful vacuum model. Its deep-cleaning ability allows it to both handle carpets and hardwood floors. Its heavily-customizable design gives full liberty to the user, hence its powerful reputation.
The product's navigator technology, which is materialized by its swivel technology, gives 100% assurance that no dirt gets left behind in the corners of your home and office. Right when you think its swivel agent does all the job by itself, you'd be surprised about its anti-allergen complete seal design.
What does this say about the product?
Simple. It emphasizes that its claim for a 99.9% captured dust and allergens is but only true and/or certified.
Other winning streaks of the product include a lightweight and well-maneuvered grip, an extra-large dust cup, and other high-grade accessories that take care of pet hair.
But there are also a few things the product can improve from, according to expert users. These include recalling its roller brush durability.
What's with the roller brush then?
The problem with the roller brush boils down to its rotator head. The spaces between its bristles are just too tight that larger dust or debris material easily gets stuck. Now, this may not really fall as a product failure per se because it's really designed that way exactly to suck in as much dust in a short time.
The implications to such will have to dwell on maintenance. With this kind of roller brush condition, post-cleaning de-brushing will have to be maintained.
Now, taking it directly from the experts' mouth, it won't be recommendable to have certain parts of this Shark vacuum model replaced. Because, to say it simply, it's got a poor replacement response. If you insist on having some parts replaced, you'd have to wait for months to have it delivered.
Shark is surely apologetic about this. However, this isn't a far truth from most brands nowadays due to the pandemic. This particular case should, by the looks of it, eventually come down as an out-of-hand scenario. And, we all have to deal with it.
Outside that, the Shark Navigator Lift-Away proves to be a professional and highly-customizable cleaning tool that's sure to enhance your life if maintained properly. It would be safe to say then, that it's a work-in-progress.
Pros
Solid Accessories
Completely sealed HEPA filter system; anti-allergen
Detachable pod; customizable design
Upright Navigator Action
Extended Dust Cup Size
Lightweight Material
Swivel Steering Technology
Best for Carpets and Hardwood Floors
Deep-Cleaning Lift-Away Action
Overall Powerful Cleaning Technology
Cons
Clog-prone roller brush; not so durable
Poor replacement response system
Let's delve deeper into the vacuum's many benefits…
What Are the Benefits of the Shark Navigator Lift-Away?
The benefits of the Shark NV356E S2 Navigator Lift-Away focus around convenience and efficiency, all while providing the user with independence via its customization system.
The specific benefits are as follows:
Provides ease of maneuvering
Thanks to its swivel steering technology, the vacuum easily drifts through the floor area. It also allows you to reach difficult areas and crevices, thanks to its lean and light bulk.
Its upright lift-away mode makes for an easily-carried tool for cleaning above spaces like cupboards, cabinets, and the like. You won't have to be concerned about its hose and cords because they're neatly tucked into a wire-holder platform.
Secures zero-allergen in the space
For its ultimate achievement: the product perfectly integrates a super-efficient HEPA filter into its system. Sealed in a tight anti-allergen container, an XL dust cup, and a strong suction, the vacuum takes no second thought when it comes to sucking dirt from any part of the home.
Yes — you heard it right. Any parts of the home including the carpet, bed, crevices, etc. Expect these spaces to become spick-and-span in your home, office, or building.
Lets you save energy
The Shark navigator, like most of its NV counterparts, is packed in power-saving power channels.

With its 120-volt capacity, it should consume minimal power to note. Add in the extended dust container, high-suction capacity, distributed power exhausts, and a fast-cleaning performance, and you'll get a complete cleaning output in mere minutes.
Allows for heavy-duty cleaning
At this point, it would be appropriate to say that the product no longer exhibits any issues related to heavy-duty cleaning.
That, having considered that it's given breaks per 15-minute straight run time and a quick de-clogging of its brush roll every after use, should run uninterrupted for the next heavy-duty cleaning expectations.
How to Effectively Fix a Shark Vacuum Cleaner:
Here are a few simple tips on how to fix a Shark navigator lift-away vacuum cleaner:
Tip #1. Clean the roller brush.
Unplug vacuum.
Lay it down flat to the floor to reveal its bottom area.
Unscrew the face plate or frame.
Set aside the screws.
Pull the roller brush from one side until it pops. Remember the orientation of placement of the roller brush to easily return it after.
Lay the roller against a piece of paper.
Use a thin (not necessarily sharp) tool to reach within the brush's bristles.
Start from the bottom of the bristles going up, pull the tool. Lay your opposite hand into the brush as you pull the tool upwards to collect the clogged hair and debris.
Continue doing the process until all clogs are gone.
Once done, loosen both end caps of the roller brush.
Collect clogs from both sides using your fingers. Use tools if needed.
Rine brush and its 2 ends if needed.
Dry the roller brush.
Lock the roller brush back in place.
Tip #2. Focus on the plug.
Plug the Shark vacuum.
Turn it on.
If it doesn't run, look for another socket.
If it still doesn't run at this point, have the vacuum repaired by a professional repairman.
Tip #3. Focus on the vacuum belt if the vacuum is unusually noisy.
Listen to the vacuum if it's unusually too loud.
Unplug it to open up to reveal the motor belt.
Check of any chips, cracks of other signs of breakage.
If broken, have the belt replaced right away.
Tip #4. Empty dust cap.
Unplug the Shark navigator lift-away.
Open it to see the dust cap or canister.
If full, lose the cap to empty.
Once empty, wash the cap with warm water.
Pour detergent or soap.
Rinse it.
Dry it.
Return it to place.
Tip #5. Properly locate the problem.
Bring up the vacuum's bottom part.
Check if the roller runs well.
Next, focus on the nozzles and hoses to see if there are clogs trapped in them.
Turn to the filter. Check for any obstructions.
Lastly, look into the end fitments of your vacuum to see any snags.
With these quick troubleshoot options, your Shark vacuum should be problem-free in no time!
Time to answer some questions…
FAQs
Why is it hard to lead the Shark NV356E S2 Navigator Lift-Away?
If the roller brush is not running, it should be hard to move the Shark vacuum around. Consider turning on the vacuum to activate its roller brush.
Why is the Shark vacuum called a navigator lift-away?
This special vacuum design is called a navigator lift-away because of its removable and customizable pod that allows easy swiveling and steering.
Is the Shark NV356E S2 Navigator Lift-Away vacuum durable?
Yes. With proper maintenance, it should be durable. It could last for up to 5 to 7 years.
Read on to hear our conclusion…
You may love to read Best Cordless Vacuum Cleaner for Hardwood Floor
Conclusion
There are so many things that we can bring out of the Shark Navigator Lift-Away. But after the efforts spent on scrutinizing the product, we are eventually made aware that, like most vacuum products, it's actually more dependent on our wise maintenance and handling than otherwise.
Our greatest take-away here is that nothing beats proper maintenance. While the product has much to fill in to be called innovative, it's already a most powerful, professional, and life-enhancing cleaning tool by its own right.
It is thus important to note at this point that its roller brush needs the most attention. So the next we steer the tool to its optimum phase, we might as well consider looking into its roller brush.
With all these concerns taken into consideration, nothing could go wrong with the Shark NV356E S2 Navigator Lift-Away!