The smarthomecore.com is a site dedicated to keeping you up-to-date with the changing trends in home decor and fashion. To do that, the site provides you information through research, product reviews, recommendations, and the like. In addition to that, smarthomecore.com also suggests accessories, textiles, upholstery, and other peripheries for styling your home. 
What We Do Here?
smart home core  simply choose the right home decor products for you. By right, we mean suited to your unique individual needs. With our cross-cultural research platform, we collect, select, and match these home decor features and products to your home needs. To ensure that, we optimize our site with trusted affiliate links and a reliable staff of prolific writers and researchers. 
How Do We Do This?
The smarthomecore.com, with its team and affiliates, have made it a mission to provide its clients with the best product information possible. To do that, smarthomecore.com painstakingly goes over the products — its manufacturing details, actual operational quality, review pages, etc.- before recommending them to our visitors/clients. We also actually test the products before having them recommended. 
Which Products Do We Choose?
At smarthomecore.com, we ensure that substantial value is offered to our visitors/clients. Thus, we make it a priority to expand our research program. In addition, we engage with experts in the field who, in turn, provide us with solid access to the continually-changing home decor trends. Our team of writers make sure the home decor information, home care tips, news, product reviews, and tips are fresh from the page.
Our Mission:
smarthomecore.com's mission is to serve as a hub for trusted information on home decor management (home and kitchen care) which the homeowners, designers or decorators, and other enthusiasts can rely on. We at smarthomecore.com passionately believe that each of our clients deserve to live in a home that is not only safe, but also set for the times in terms of style, substance, and feel. All-in-all, the smarthomecore.com envisions a personally-suited array of homes enriched from the inside out. 
Our Ethics:
Although smarthomecore.com engages with affiliates like Amazon and other eCommerce sites to gain editorial information, we emphasize that we do not, in any way, promote products to clients merely for affiliate gains. What we do is to test these products unbiased of their sellers/manufacturers.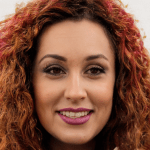 Princess Bertrand
Founder and director of the smarthomecore.com, Princess spends most of her time travelling the world. It has been her claimed duty to capture the diverse cultural home decor trends in the world and preserve these beautiful manifestations. With that being said, Princess' approach in presenting home decor principles involves merging rich trends to create forward and sustainable home decor trends to her clients.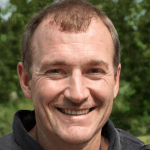 Jaime Rosenthal
Before landing a career in the smarthomecore.com, Jaime headed the New York Journalists Association for 25 years. Her command in research and writing remains unmatched to this day. With already a dozen of accolades over her shoulder, Jaime left the journalist scene to pursue her personal dreams of studying home decor. Today, Jaime manages smarthomecore.com's research and writing team.